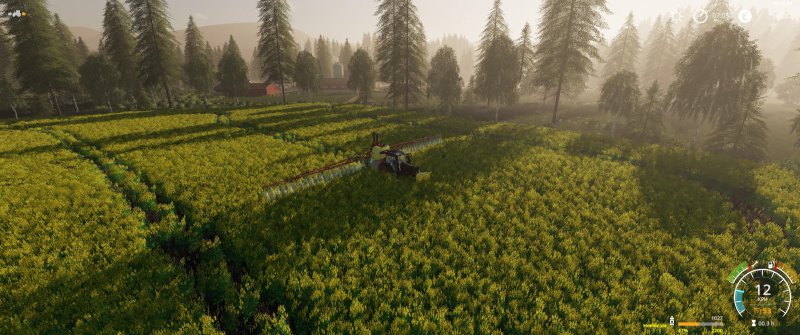 – I build this map as a tribute to all the best modders out there!
– 50/50 Forestry/Fieldwork
– Alot of build in mods, all customized to suit the map.
– Real terrain/location inspired from sweden.
– RP/hardcore simulation.
– 4 mission fields.
– 14 Small fields.
– 8 Large fields.
– 5 different types of forest.
– Over 10000 trees
– Custom lightning/rain/fog/real night darkness
– A small farm to start with on new famer mode. This area is also flat so you can easy expand your farm, All animals.
– 4 Different built in farms spread around the map for RP multiplayer experience.
– Beachhouse
– Custom traffic
Autorzy:
Author: D.Design/Daniel
Contributors: Models by GIANTS Software, QSL Modding, BernieSCS, CastorModding(script),naPalm(script), CBJ Midwest, BulletBill, FSSweden, Lantmannen, Oxygendavid, BigE, Niggels - VertexDezign, Giants GnG Modding, ItsPooopFace, Fullpowershift, zielak04, Ls-Modcompany-kevink98/Eribus, Tbereit1
Pobierz:
https://sharemods.com/pzhf99fvqpvw/FS19_FieldMountain.zip.html